---
Job Opportunities - Eaglehawk Secondary College
The following two Technolgy (Woods Metals) classroom teacher positions have been posted to Recruitment Online. External applicants can access classroom teacher positions by searching Recruitment Online on DET Homepage Recruitment /Applicants – Search or Apply for a job
Job opening ID: 1252166 - Job posting title: Classroom Teacher - Technology (TFI 222) - 1.0-time fraction – ongoing

Job opening ID: 1252175 - Job posting title: Classroom Teacher - Technology (TFI 367) 1.0-time fraction – ongoing
Apply by: 24th November 2021
Please note that the 2 positions attract an incentive payment of $21,000 (pre-tax) for the successful candidate who meets the eligibility criteria set out under conditions of employment. A $9,000 (pre-tax) annual retention payment is available at the conclusion of the second, third and fourth year of employment. Additional relocation assistance may be available upon appointment to the position. More information about Targeted Financial Incentives is available HERE.
---
Job Opportunity - De La Salle College
De La Salle College has a vacancy for a Systems Engineering Teacher. Expressions of interest are invited from enthusiastic and innovative educators for this full time, ongoing position, commencing Term 1, 2022.
All applications must be submitted via SEEK. Click HERE for a position description.
---
Job Opportunity - Genazzano FCJ College
Genazzano FCJ College has a vacancy for a part-time (0.8 FTE 12 month appointment) VCE Product Design and years 7 - 10 Vis Com and Design Teacher. To view the job description and to apply, click HERE.
---
Job Opportunity - Trinity Grammar School
Trinity Grammar School in Kew has a vacancy for Years 7-10 Design & Technologies teacher - ongoing and full time. You can download the job description HERE. For further details and to apply, visit their website HERE.
---
Job Opportunity - Systems Engineering - Haileybury
Haileybury has a vacancy for a VCE Systems Engineering teacher. They seek applications from enthusiastic and highly effective professionals with a record of best practice and a sound knowledge of teaching to commence at their Senior School Keysborough campus in this position from 1 January 2022. For further details and to apply, click HERE.
Haileybury is one of the leading schools in the Asia-Pacific region with campuses and education programs at Keysborough, Brighton, Berwick, City (Melbourne), Darwin (Northern Territory) and across South East Asia in China, Vietnam, the Philippines and Timor L-Este. The School has enrolments exceeding 7,000 across its operations. Haileybury is acclaimed for its outstanding academic achievements, small class sizes, broad range of co-curricular activities and unmatched international opportunities.
---
Job Opportunity at Rosehill Secondary College
Rosehill Secondary College is government school based in Niddrie/Essendon West. The school has recently completed new technology/STEM centre with purpose-built design and technology materials rooms, large machine room and systems engineering/systems technology room. They are seeking teachers of D&T Textiles, Wood and Systems and these positions are advertised on recruitment online. Search HERE. Further information on our college can be found on our website.
---
Job Opportunity at Highview College
Highview College is an established ecumenical school in central Victoria (Maryborough), with a strong focus on a holistic education that aims to maximise academic success in a safe, nurturing environment.
VIT registered teachers qualified to teach Year 7-12 in the following area are encouraged to apply for this position: TECHNOLOGY (WOOD/METAL) TEACHER
This full-time ongoing position will commence in January 2022.
Applications should include:
a copy of a current VIT card

details of qualifications and relevant experience

the names and contact details of three referees.
Please email kmoore@highview.vic.edu.au to lodge an application.
---
Job Opportunity at Williamstown High School
Williamstown High School have an ongoing Product Design Technology Wood position open. PLease contact Campus Principal Tamy Stubley for more details at tamara.stubley@education.vic.gov.au.
---
Job Opportunity at Gisborne Secondary College
Gisborne Secondary College is seeking a Design & Technology teacher for 2022 & beyond. Job Details: Job ID1241579. Role Type Secondary Teacher/Targeted Financial Incentive. Full-Time. Ongoing. Apply by 24/10/2021. Begin Date 28/01/2022. Contact Name: Sarah Rose. Phone 03 5428 369. School Website www.gisbornesc.vic.gov.au
---
Job Opportunity at Glen Waverley Secondary College
Glen Waverley Secondary College is seeking a dynamic and creative Design & Technologies / STEM teacher for a full-time, ongoing position to work in their collaborative team. The role includes STEM, Junior Systems Engineering, and Design and Technology (Wood/Materials). The successful applicant must have completed, or be willing and eligible to complete the Course in Safe Use of Machinery for Technology Teaching.
Job ID 1240153
Apply by 29/09/2021
For more information, click HERE.
---
Job Opportunity at Mentone Grammar
Mentone Grammar is seeking applicants for a 0.6 Design & Technologies position for Years 7-9. They are looking for a contemporary approach to design thinking and creativity including CAD/CAM skills for laser cutting / 3D printing. New graduates or experienced teachers are encouraged to apply.
For further details, see:
---
Job Opportunity at Caulfield Grammar School
A dynamic and creative Design & Technologies teacher is required to join our Wheelers Hill Campus commencing January 2022.
The successful applicant will be a team player with a sound understanding of the principles of teaching and learning, possess a passion for learning and have the ability to inspire this in students. You will demonstrate a strong commitment to evidence based practice and Professional Development. You will be a key member of a dedicated and highly motivated team of teachers working in an innovative and supportive learning environment. This is an exciting opportunity for an inspirational educator to develop curriculum in a rapidly growing learning area.
Applications close: 3 October 2021
For further details and to apply, visit: Caulfield Grammar School Opportunities
Enquiries to: Employment@caulfieldgs.vic.edu.au
---
Job Opportunity at Christian College Geelong
VCE Product Design Materials & VCE Systems Engineering: Full Time, Fixed Term Position, 2022. Applications are invited from dedicated people who desire to work in a fine Independent College where academic excellence and Christian values are emphasised. Experience in a teaching & learning leadership role would be considered an advantage. A teaching position description can be found on the College website: christiancollege.vic.edu.au (About Us > Employment). Applications close by Wednesday, Sept 8th at 5pm. Applications should be forwarded to: The Principal's Executive Assistant 135 Pigdons Rd. Waurn Ponds, VIC 3216 principal@ccg.vic.edu.au
---
Job Opportunity at Marian College Ararat
Marian College is seeking applications from suitably experienced persons for the following position:
Technology Teacher
Ability to teach VCE VET Automotive is an advantage
Full time - Commencing 2022
The successful applicant will understand Catholic education and the safety and wellbeing of children.
Application information including position description is available on the Marian College Ararat website.
Applications close at 4.00pm on
Tuesday, 21st September
Email to the Principal - principal@mcararat.catholic.edu.au
The principal
Marian College,
P O BOX 314, ARARAT, 3377
Enquiries: 03 53523861
Employment under the Victorian Catholic Education
Multi Enterprise Agreement 2018.
Marian College is an Equal Opportunity Employer
---
Job Opportunities at Gisborne Secondary College
Gisborne Secondary College is currently seeking both: An Automotive Teacher Job ID1235891 and an Engineering Teacher Job ID1235885. Both Full-time positions, fixed term. Hours 38.00. Begin Date 28/01/2022 End Date 26/01/2023. Location Gisborne Secondary College. View description and apply via Recruitment online by: 09/02/2021. Contact Name Sarah Rose Phone 03 5428 3691. School website www.gisbornesc.vic.edu.au
---
Job opportunity at Somerville Secondary College
Somerville Secondary College is seeking applications to fill a full time Technology/Art teacher position. Increasing student rolls have created the need for this job vacancy in our vibrant and expanding Arts/Technology KLA. The position includes Y7-10 Design and Technology (WMP with some simple electronics and possibly Digital Technology) and Visual Art. The job description is available on Recruitment Online, job no. 1235374. Closing date 9/9/21. For more information contact the Principal, Sarah Burns, on 5973 1000.
---
LSL Job Opportunity at Western Heights College Geelong
There is a Long Service Leave position available at Western Heights College in Geelong for 8 weeks of this year's 4th Term. This position is for someone who can teach primarily wood but a bit of junior electronics included with the Year 8 wood class. There will be few classes with Intermediate VCAL but just the practical side of the subject. Anyone interested can contact the principal Ms. Fiona Taylor on 03 5277 1177.
---
Job Opportunity at Ballarat Grammar
Ballarat Grammar has a vacancy for a permanent, full-time teacher of VCE Product Design & Technology and/or VCE Systems Engineering. Applications close 22nd August. For more information and to apply, click HERE.
---
Job Opportunity at Berwick College
Berwick College have a vacancy for a full-time, ongoing Food Technology teacher - you'll find the details on Recruitment Online.
---
Job Opportunity at Echuca College
---
Job Opportunity at Dandenong High School
Dandenong High School is seeking a Product Design teacher for terms 3 & 4, with some VIS COM included in their alotment. The jod description is available on Recruitment Online Job ID #1229586. For more information, contact: Mark Dewer on 03 9792 0561.
---
Job Opportunity at Aitken College
Aitken College is a co-educational, independent school in association with the Uniting Church, offering Prep to Year 12 education, growing to more than 1400 students and located on 18 hectares in Greenvale. Aitken College is seeking an enthusiastic part-time (0.4 FTE) Workshop Technician for Design & Technology. This is a contract position with an immediate start until the end of the 2021 school year with a possibility of it becoming longer.
· Skills in the use of Woodworking machinery are essential.
· Experience of laser cutting and 3D printing would be an advantage but not essential as training can be provided.
· Previous experience of working in an educational environment would also be an advantage.
· All applicants must have a Working with Children Clearance.
The Position Description is available from the College website at www.aitkencollege.edu.au under employment.
Applications including a covering letter must be submitted online at www.aitkencollege.edu.au by 4 June 2021
---
---
Job Opportunity at Christian College Geelong
---
Job Opportunity at Galen Catholic College
Galen Catholic College have a job opportunity for a Part-Time Materials Technology Teacher from 7th June until the end of Term 3 2021.
Classes include Unit 1 & 2 Product Design and Technology.
CRT can be negotiated if suits the applicant.
Details on school website.
---
Job Opportunity at Melbourne Grammar School

Melbourne Grammar School is seeking to appoint a suitably qualified Teacher of Design and Technology for Term 4, 2021.
The Teacher of Design Technology is primarily responsible for directing the work of students to promote learning in Design Technology, and to maximise their individual growth in a challenging and caring environment. This position works collaboratively with other members of the Faculty/Department to develop programmes within the framework of the aims and strategic goals of Melbourne Grammar School.
You will demonstrate a love for teaching Years 9-12 and a passion for education, have experience in teaching Years 9 and 10 Design Technology, have a clear understanding of educational assessment and reporting procedures, an ability to utilise Information Communication Technology as avital part of the learning process
Melbourne Grammar School is one of Australia's leading independent schools with an inclusive, community-focused culture. We value professionalism and a commitment to excellence in every role.
This role is based in our Senior School, where we welcome around 850 Year 9 – 12 boys each day. Here, students focus on academic success while refining their abilities to contribute to positive change.
Our Senior School teachers are passionate about educating knowledgeable, creative, and morally responsible young men.
To apply, please visit: https://phe.tbe.taleo.net/phe02/ats/careers/v2/viewRequisition?org=MELBGRAM&cws=50&rid=551
Click on the 'Apply Now' button to be redirected to our secure online staff recruitment portal. This will also enable you to view the position description for the role. Applications close: 17 May 2021
---
Job Opportunity at Catholic Regional College North Keilor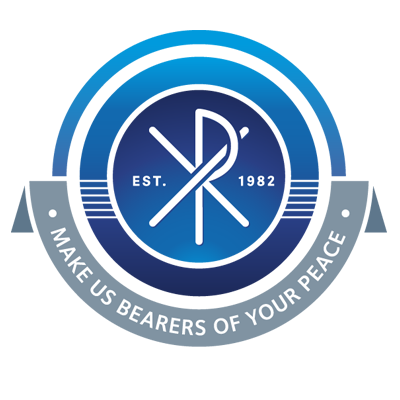 Materials Technology Teacher/Learning Area Leader FULL-TIME FIXED TERM COMMENCING TERM 3 2021
A Catholic Co-Educational College for Students in Years 7-10, Catholic Regional College North Keilor welcomes applications from suitably qualified and experienced Materials Technology & Digital Technology Teacher to join the Collegeon a full-time fixed term basis commencing Term 3 for the remainder of the 2021 school. There is also the possibilty of the role becoming permamant beyond the 2021 school year.
As a Learning Area Leader this role is responsible for strategic and instructional leadship and management of the staff and students within their learning area.
Interested candidates will demonstrate enthusiasm and the capacity to deliver the appropriate curriculum across a range of learning ability levels to provide students with rich and rewarding educational experiences.
Current VIT registration is essential, as is a commitement to the safety and wellbeing of children, and respect for the ethos of the school and its environment.
Graduates are encouraged to apply. Please forward your resume, a letter of introduction, and details of three referees, to:
Human Resources Department, Catholic Regional College North Keilor, Email: recruitment@crcnk.vic.edu.au) Applications close at 5pm on Monday 17th May, 2021
---
Seeking Employment - VET Teaching Role
Dominique Giuliani is an experienced designer with a Cert IV in Training & Assessment - she's available for work as a VET Fashion teacher.
You can see her CV HERE and a covering letter with more information HERE.
---
Job Opportunity at Aitken College
Aitken College is a P-12 independent co-educational school in the association with the Uniting Church of Greenvale.
Design & Technology Teacher Long Service Leave Replacement Position - Term 3 Full-Time (1.0 FTE) (12th July 2021 - 17th September 2021).
Aitken College is committed to the safety, wellbeing and inclusion of all children and young people.
All applicants for teaching positions must have current VIT registration and appropriate qualifications.
The Position description is available from the College website at www.aitkencollege.edu.au under employment.
Applications including a covering letter must be submitted onine at www.aitkencollege.edu.au by 6th May 2021.
---
Seeking Employment - Technician role
Evan Houghton has recently graduated from RMIT with a Bachelor of Industrial Design having previously worked as a Composites Technician. He is seeking a job as a Design & Technologies Technician - he has a Working with Children Check and extensive experience with timber, metal and fibreglass fabrication as well as laser cutting, 3D printing, etc. You can see his CV HERE.
---
Job Opportunity at Manor Lakes Secondary College
Manor Lakes P-12 College opened in 2009 and is located in Minindee Rd, Wyndham Vale. The college currently has an enrolment of 2700 students. The enrolment is expected to stabilise in the primary years and to continue to increase at secondary level. The backgrounds of our students reflect a cultural and socio-economic diversity. We are looking for a STEM and Systems teacher to come and join our team. We have systems at VCE, 10, 9 and 7 and are looking to expand our programs to meet the needs of our diverse population. To apply, look for Manor Lakes on Recruitment Online. The primary contact is Renee Liprino.
---
Technician Available
Desiree Riny is looking for a technician role from the start of Semester 2 this year. She has a Bachelor of Industrial Design from RMIT and graduated with First Class Honours. She is interested in product development, human centred design and engineering and has expertise in a range of areas including:
laser cutting

use of docking saw

use of bandsaw

3d printing

3d scanning
You contact Desiree through her websit or LinkedIn desireeriny.com / https://www.linkedin.com/in/desiree-riny/.
---
Job Opportunity at Bacchus Marsh Grammar
Bacchus Marsh Grammar is a large, co-educational independent school situated in Bacchus Marsh. We are looking for a part-time teacher of Middle Years Design and Technology classes for Term One & Term Two 2021. Classes include project based learning tasks, some ICT and coding units of work. Most importantly we are looking for someone with a good understanding of the Design Process who is able to support and manage students through project-based learning activities. The role would be approximately 0.6 - 0.8 FTE. For further information or to express your interest, please contact Phillippa Loton - lotonp@bmg.vic.edu.au
---
Job Opportunity at Luther College
Luther College has a term 2 vacancy for a Technology teaching position. PDT at year 11 and 12 and Year 9 timber.
Interested applicants should respond to the SEEK advertisement below.
https://www.seek.com.au/job/51603117?type=standout#searchRequestToken=7e9e31b4-fca6-4832-849b-16d01f8f9d38
---
Seeking Employment
Kylie Shepherd is a passionate textiles teacher who has recently moved to the Geelong region. She is seeking a part-time teaching position, ideally for 3 days per week, within 50km of Geelong. Throughout her career, Kylie has taught in a variety of settings including Catholic, State and Steiner schools, in addition to adult community workshops. She is also confident teaching in online/virtual settings.
For any opportunities, Kylie can be contacted at kyliershepherd@gmail.com or 0413917775.
CRT and temporary replacement opportunities also welcomed.